FocusedMind website / logo
Branding, WordPress website design and build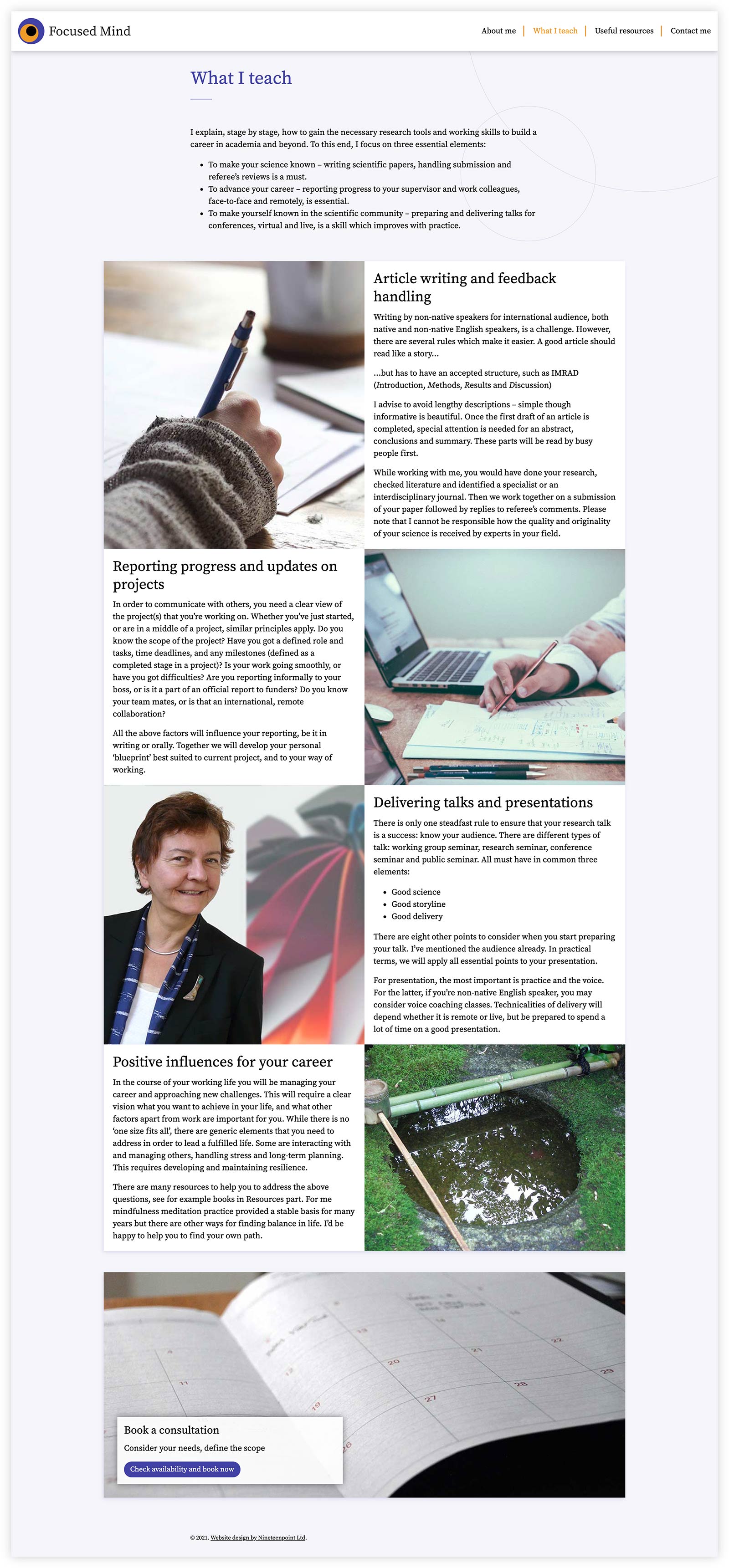 Experimental physicist Barbara Gabrys needed a clear, simple, easy-to-update website to share her expertise in helping scientists to build their career. I developed a responsive WordPress website built around a straightforward design system and grid structure, including a set of bespoke Gutenberg components for page-building and content generation.
The FocusedMind logo was created as part of the project, updating a previous logo to become a more modern, striking design with a colour scheme that flows subtly through the website design.
The project was completed within a short timescale, and so clearly defined aims and objectives were adhered to. This made the development process simple and understandable, and working within a clear scope made sure that the outcome was exactly as required.