The Exact Opposite logo
Flexible logo for Oxfordshire band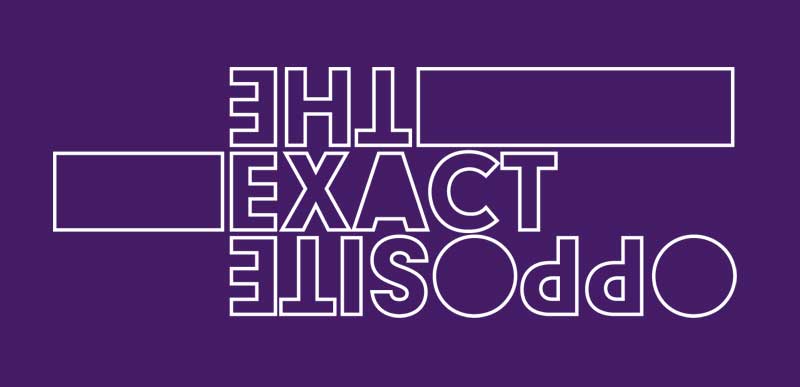 The Exact Opposite is an Oxfordshire band formed by Jamie Stuart and Nigel Powell. The pair have been part of a lineage of well-respected bands – Dustball, Unbelievable Truth, Dive Dive – with Powell also a regular member of Frank Turner's band.
I was asked to create a logo for the new musical project, to provide them with a strong identity. The result is readable at a glance, but odd and offbeat enough to catch viewers off-guard, and to reflect the naming of the band.
The logo has been created with a wide variety of forms – solid, outline, and single/double/triple-row versions – in order to be as usable as possible in a wide variety of contexts.