Polytechnic Youth logo
Logo for independent record label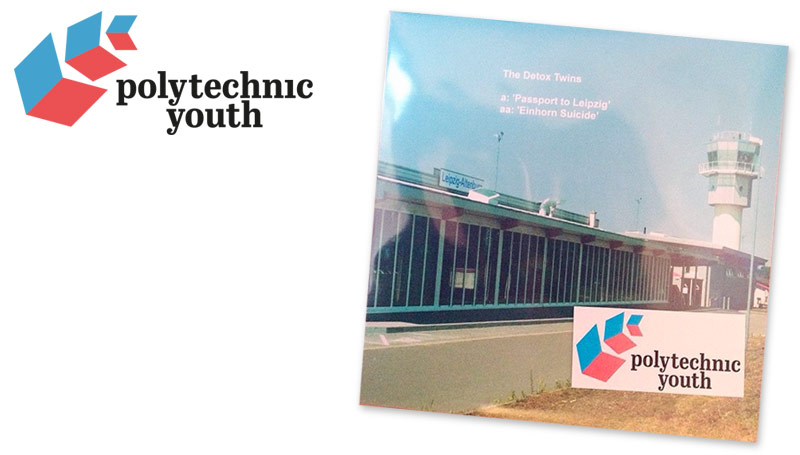 Polytechnic Youth is an independent record label run by Dom Martin, who also ran or was involved with the Great Pop Supplement, Deep Distance, Enraptured and Earworm labels.
They describe themselves as: "library sounds | electronic experiments in kosmische | primitive electronics as a soundtrack to physical education | a micro label for vinyl heads".
The label has used a variety of logos to fit best with individual releases; my logo was used for their eighth release, a 7" single by The Detox Twins.