RISE programme brand system / guidelines
Branding guidelines and components for large scale, multi-country research programme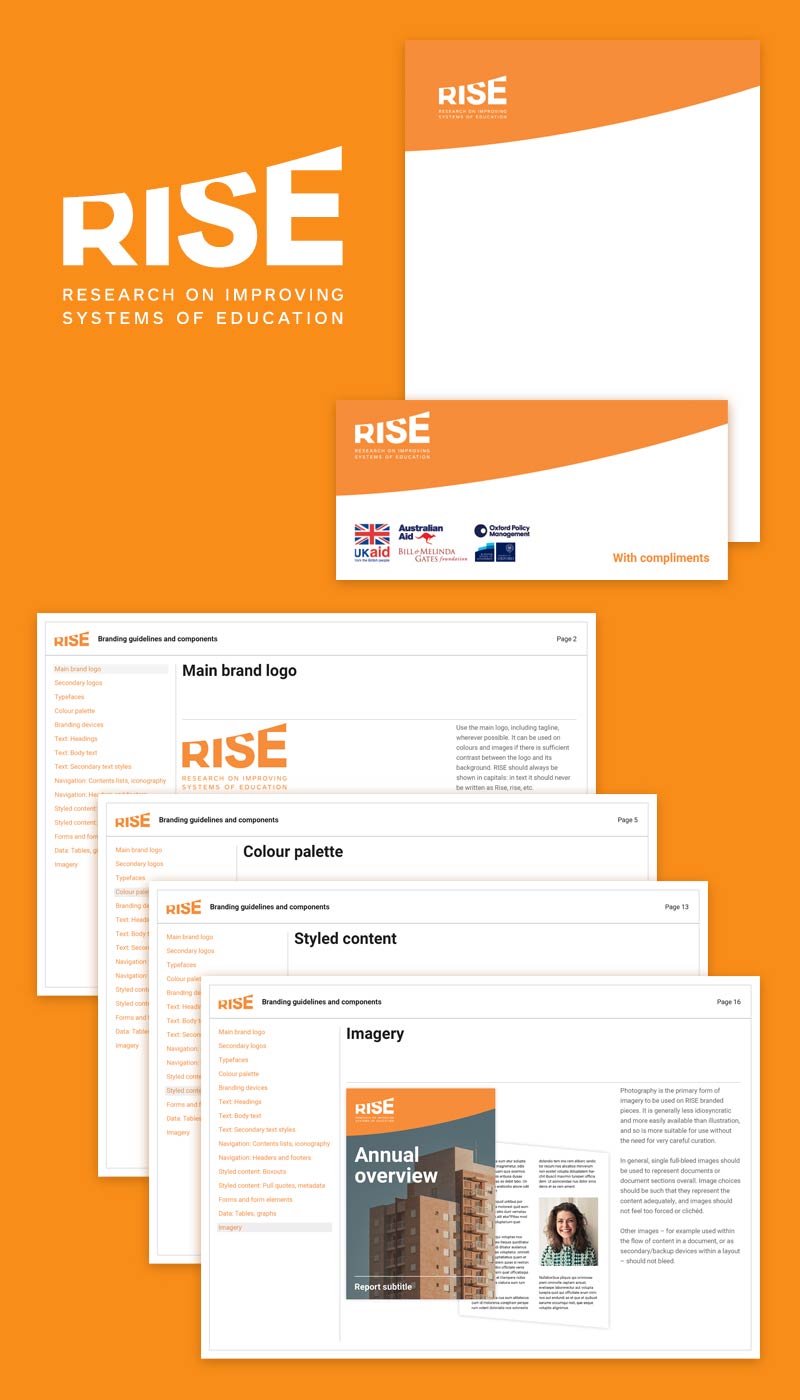 RISE (Research on Improving Systems of Education), within the University of Oxford's Blavatnik School of Government, is a large scale, multi-country research programme that seeks to understand how school systems in the developing world can overcome the learning crisis and deliver better learning for all.
I worked with the RISE team to develop the first phase of their brand system, branding guidelines and design components for the programme. After collating and analysing their original assets – a disparate collection of logos, document styles and methods for presenting information and data – the RISE brand was refined and rationalised. Through a desire to create a real-world, flexible design system that could withstand active further development and ongoing usage, the task extended beyond simple branding guidelines to include a collection of design components, along with straightforward commentary on how they can be used.
The design system focusses initially on print and stationery requirements, encompassing both internal documentation and external reports, research summaries and promotional activity. By documenting visual building blocks such as typeface choices, an approach to imagery, data presentation and styled content, the branding guidelines – in conjunction with a set of templates that were created – provide the means for RISE to own their brand, and to use and develop it in the future.