Oxford Department of International Development Annual Report
Art direction and design of Annual Report for prestigious Oxford University department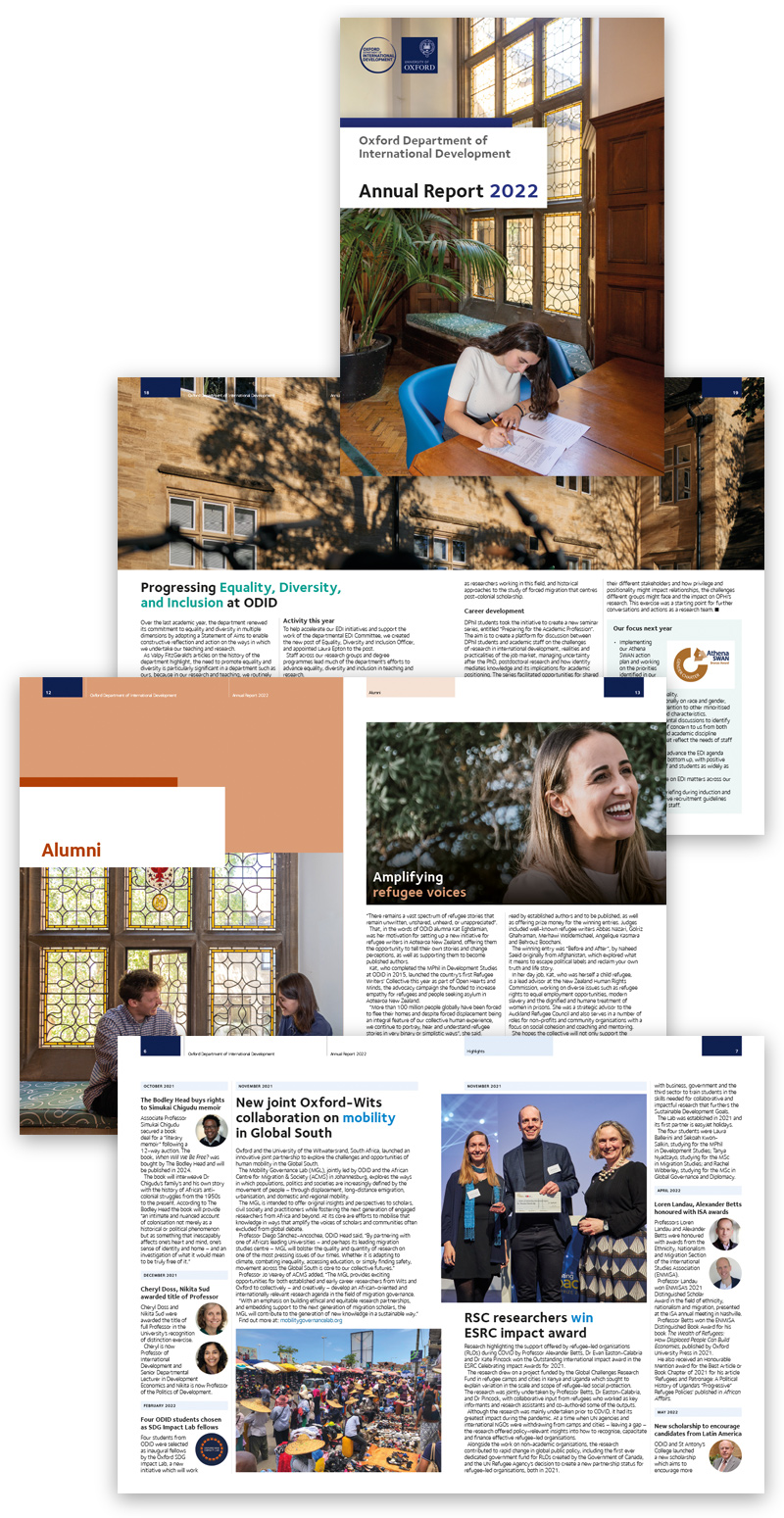 After designing and updating several editions of the Oxford Department of International Development Annual Report, based on an existing design, I was asked to redesign and update it for their 2022 report.
The department, a unit of the University's Social Sciences Division, is the focal point at Oxford for multidisciplinary research and postgraduate teaching on the developing world. Their Annual Report collates news and updates for their year across broad groupings such as Highlights, Alumni, Events and Equality, diversity and inclusion. A colour scheme was established for these groupings, in order to subtly divide the 32-page report in a way that aids reader understanding without adding visual noise.
As much of the report's content is news content, a newspaper-style layout was chosen to carry a rich variety of information in a consistent, easy to read, attractive design. A strong grid system underlies the page designs, and an intentionally restricted set of type styles ensures a calmness and regularity that allows a very large amount of content to be carried in a small number of pages.