St Stephen's House News
Design and consultancy for relaunched University of Oxford College newsletter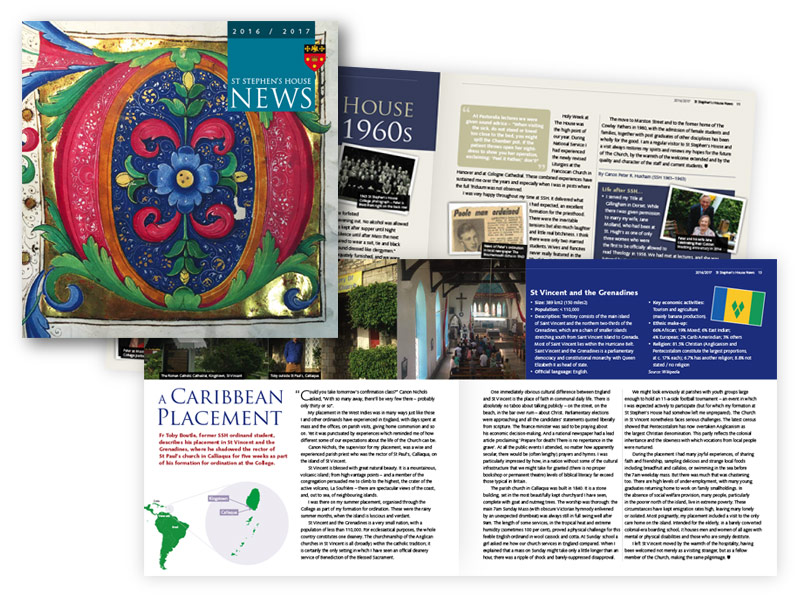 St Stephen's House News is the alumni newsletter for St Stephen's House, an Anglican theological foundation and Permanent Private Hall in the University of Oxford.
I worked closely with the St Stephen's House director of development and alumni relations to plan, develop and design the newsletter, which was relaunched in 2015 to appeal to a wide variety of both alumni and current students. The newsletter's content, design and new approach – a more 'magazine-style' format than previous editions – has been universally well-received, and led directly to donations being received by St Stephen's House.
The newsletter is available to view online at the St Stephen's House website.