University of Oxford Continuing Education recruitment materials
Key publications for course recruitment and promotion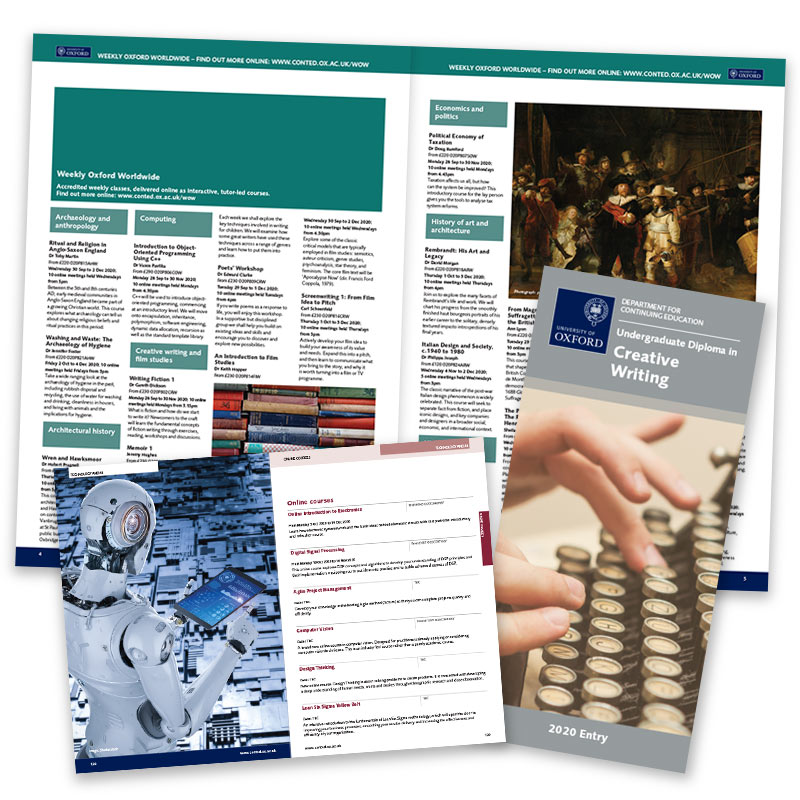 University of Oxford's Department of Continuing Education offers more than 1,000 classes and programmes each year, for students of all ages and from any background.
I worked with the Department once again for much of their 2020 recruitment and promotional materials, including a substantial (over 160 pages) prospectus, several leaflets, and their 'newspaper', now redesigned as an A4 magazine to incorporate more editorial content.
Continuing the design style established in work during previous years, the suite of materials is clear, consistent, easy to use and attractive: key aims for a very wide audience. The printed materials are delivered to hundreds of thousands of homes across Oxfordshire. With COVID-19 placing unexpected pressures on the Department and its courses, we worked in an agile, speedy way to incorporate changes not only to the approach taken to running courses, but to the way in which they might best be promoted and advertised.