Ealing Choral Society website
Website design and build for long-established London choir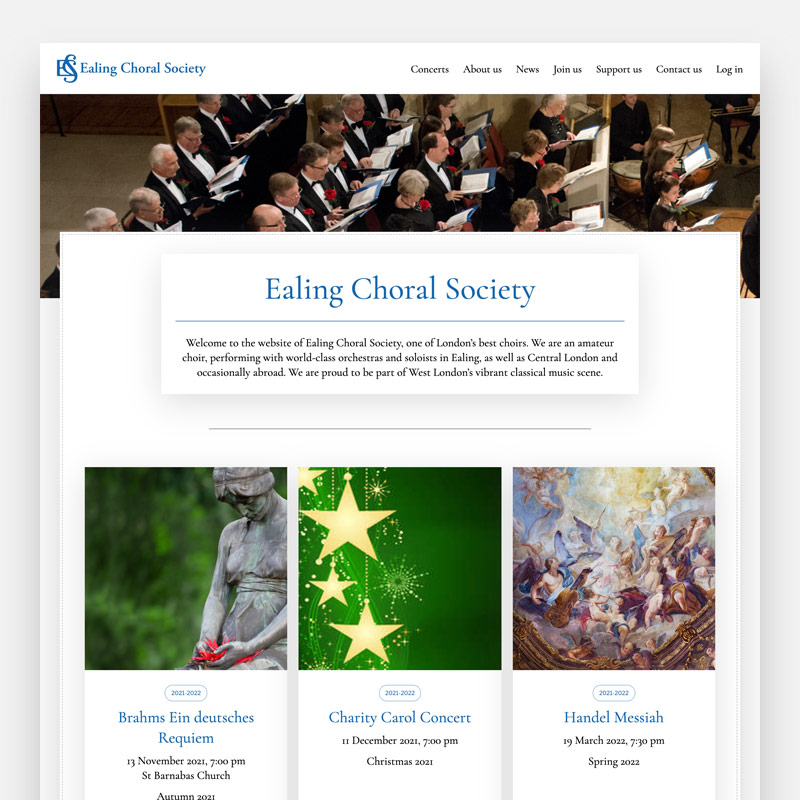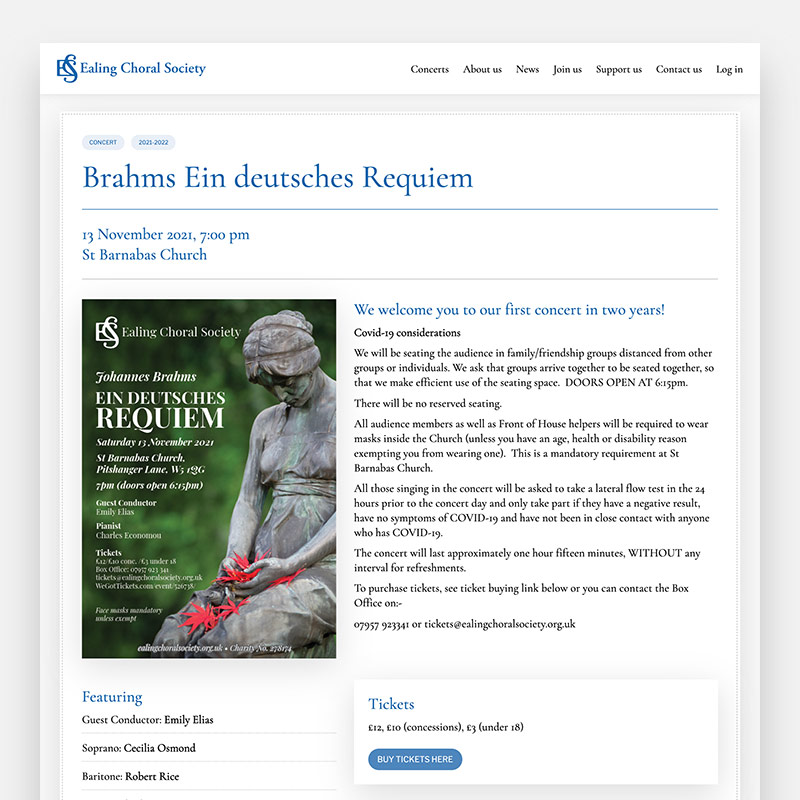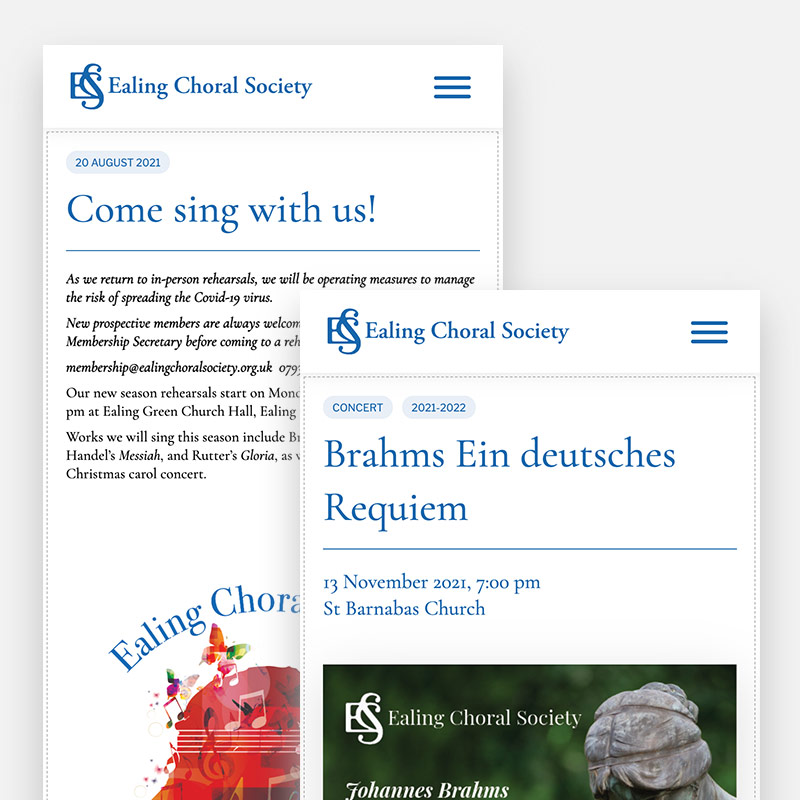 Ealing Choral Society was founded in 1962 and is regarded as one of London's best choirs. They asked me to completely overhaul their website, redesigning and rebuilding it to make it a more modern, usable, user-friendly and attractive destination for both website visitors and choir members.
After an in-depth discovery process leading to a carefully-constructed content and functionality plan, and advising on and setting up hosting and email handling, the new website was designed in close coordination with choir representatives. The aim was to create a look and feel that is clean, clear, stylish and inviting: a grid structure, type choices, colour usage and design patterns were used to achieve this.
The WordPress website is based around a series of custom post types and data models. This provides the means for choir administrators to very easily add new content, which is then automatically reused across listings, teasers and pages. A series of content components were provided, allowing editors to build landing pages quickly and easily, allowing for creativity within a carefully-defined design language. Text, imagery, galleries, video and sound can all be used in landing page layouts.
Behind the scenes, the website supports various levels of restricted content for different types of choir members. Custom plugins and configuration were used to provide this non-standard content access, with navigation menus reflecting user roles in sometimes complex ways. SEO requirements were fulfilled with plugins providing automated solutions, and the ability to sign up to the choir's mailing list is integrated into the website. The new website has been well received, and provides a solid foundation for future developments and content creation.