Global Cosmopolitans website
Promotional website for academic author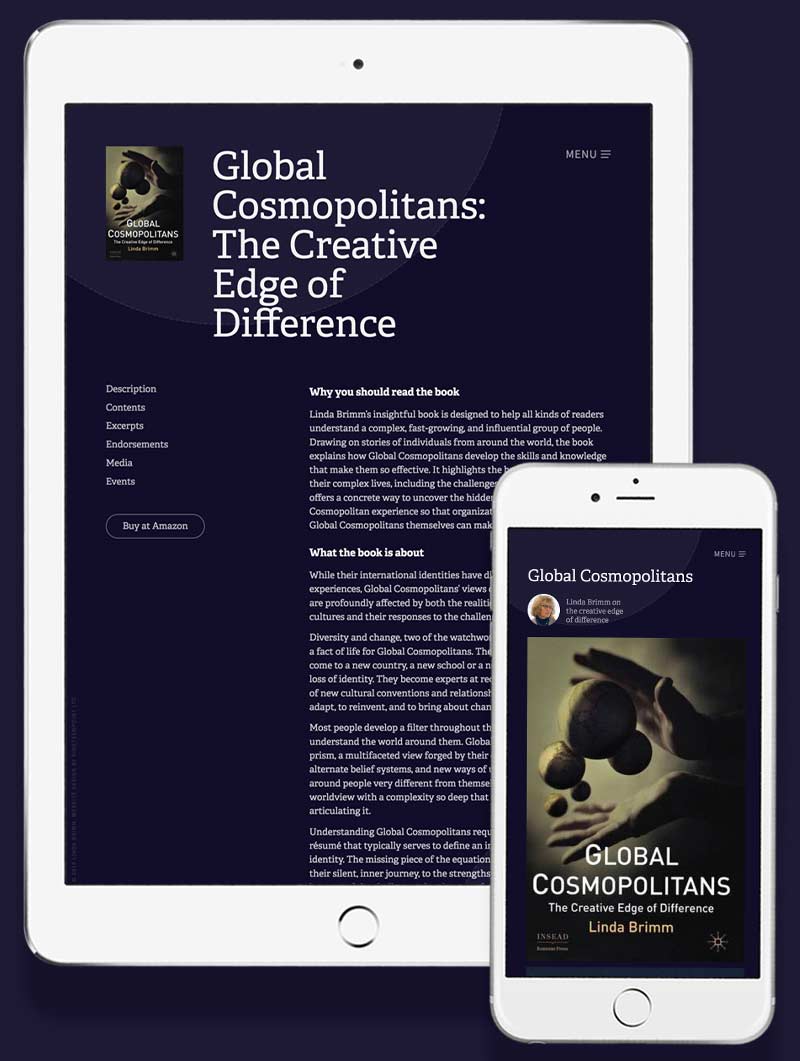 Linda Brimm is Emeritus Professor of Organisational Behaviour at INSEAD, and a clinical psychologist who works with both individuals and families at a centre she co-founded in Paris.
I was asked to design and develop a website to promote her two leading books: Global Cosmopolitans: The Creative Edge of Difference and The Global Cosmopolitan Mindset.
The responsive, WordPress-powered website is stylishly simple, focusing attention on the books within a design that complements their cover artwork. With the majority of content being on the two books' pages, Advanced Custom Fields was used to create an easy-to-use editing interface, resulting in a consistent front end and the ability for the author to add or update content.
Small design refinements such as a full-screen navigation menu, fading page titles on larger screens, and sticky book purchase links on smaller screens were used to add depth and visual interest to the minimalist, coherent, uncomplicated website design.